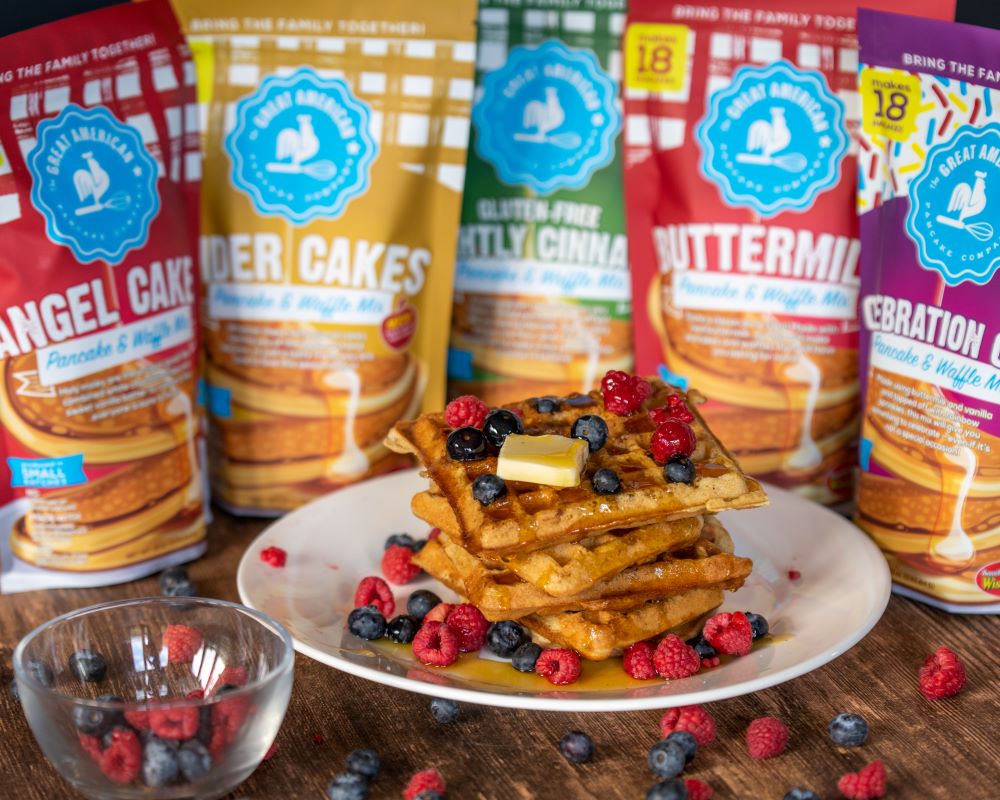 Share some yum! Our gourmet pancake / waffle mixes are the perfect gift or treat for yourself or those you love.
What Our Customers are Saying
I provide the egg, and they provide the magic! The best pancakes ever. I love the fact that the ingredients are fresh, and unique. And the directions are very clear. They know their consumers."
Get FREE SHIPPING when you spend over $60.00. Also, use our
store locator tool to find a retail location near you.
Dazzle Your Tastebuds. Guaranteed!
Treat yourself and those you love.
11 Unique Gourmet Varieties
100% Delicious Guaranteed (see details)
Makes the perfect gift or treat for family and friends
A Pleasant Cooking Experience
Simple, Yet Divine!
Just add egg, oil and water
Handmade from scratch in very small batches to ensure consistent quality and taste
Convenient resealable packaging
... And Speaking of Ingredients
Only carefully selected all-natural ingredients are used.
No additives or preservatives
Aluminum-free baking powder
Unbleached & unbromated wheat flour
Pure spices (no fillers)